NOTORIOUS ART PROVOCATEUR BJARNE MELGAARD INTRODUCES MONSTER NEW PIECES FOR PURCHASE
NOTORIOUS ART PROVOCATEUR BJARNE MELGAARD INTRODUCES MONSTER NEW PIECES FOR PURCHASE
Exhibition A, an online contemporary art platform, and artist Bjarne Melgaard have teamed up to release a limited edition series of phallic lamps. If you're imagination is failing you, picture cartoonish faces with oversized features and phallic drawings for noses. Melgaard is many things, but subtle is not one of them. A recent exhibit saw female mannequins on all fours, and repurposed as furniture.
Past works have sold at auction for tens of thousands of dollars, but the 25 individual pieces of the collection, signed by the artist, will be selling for $1,500, and will be available exclusively on Exhibition A, here. They will make their exhibition debut at Miami Art Basel this month. On the pieces, Exhibition A co-founder Bill Powers says, "The lamps make me think of Mike Kelley's banana man and that white cock sculpture in Clockwork Orange. The tradition of artist lamps is so rich but somehow Bjarne has made one unique to him."
Purchase pieces from COCK MONSTERS here.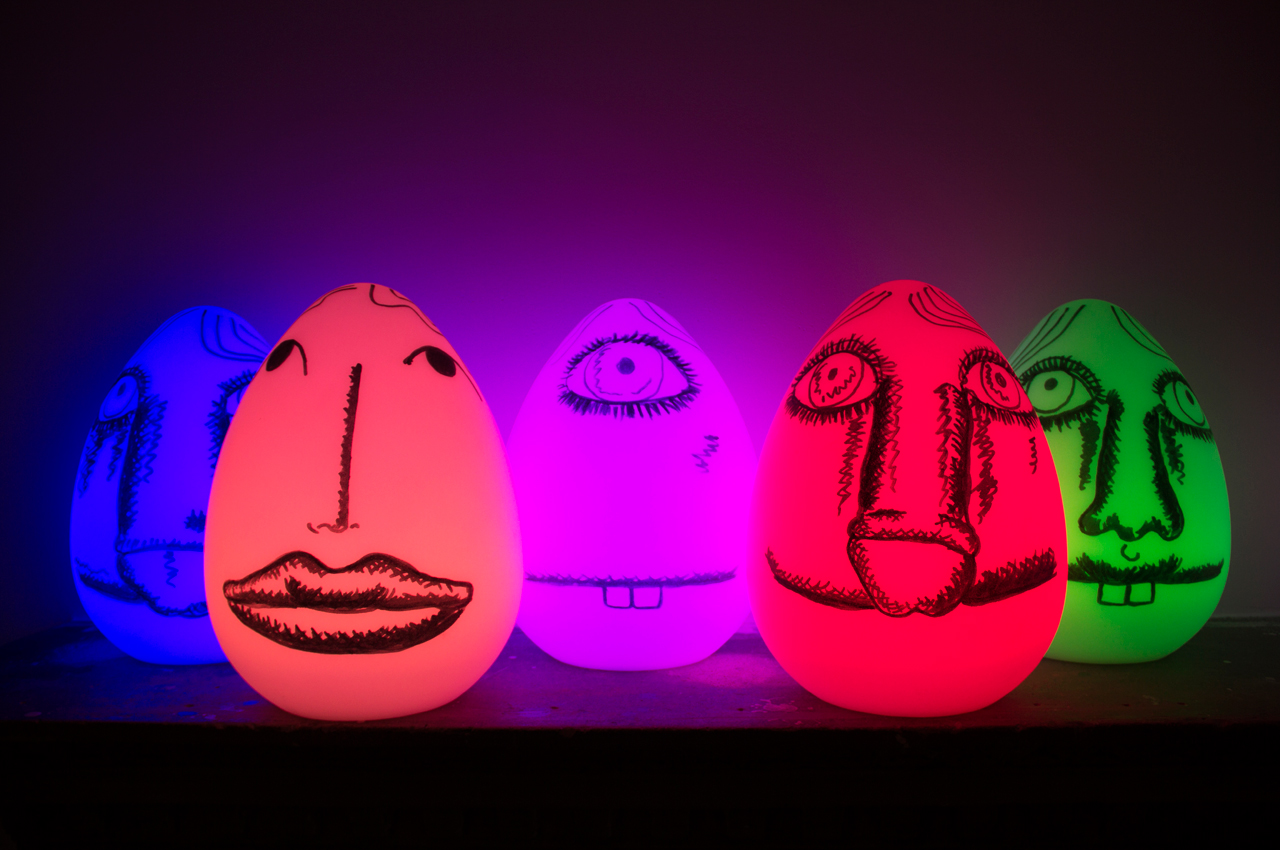 Credits: IMAGES COURTESY EXHIBITION A