Get Ready With Tim Vagapov For Dior Men's Spring 2023 Show
Follow along as we bring you an exclusive look at the aspiring model's routine before the runway show
Follow along as we bring you an exclusive look at the aspiring model's routine before the runway show
Last Thursday, the streets of Venice, California were adorned with neon signs and blue-painted asphalt for the Dior Men's Spring 2023 runway show featuring guest designer Eli Russell Linnetz of ERL. Stars and fashion moguls flocked to the beachfront scene, a luxurious escape in the heart of the golden state. Among the star-studded list of attendees was Tim Vagapov, Russian born and raised aspiring model and actor.
As a former basketball player for the Russian National team, Vagapov moved to the United States at 19-years-old in search of an education and better career opportunities, his ultimate goal being the NBA. An achilles injury alongside the emergence of Covid-19 changed Vagapov's direction, and he began posting regularly on Instagram and TikTok in late 2021, since amassing over 19k and 100k followers respectively. Now, he's breaking into the fashion industry, making a name for himself from his current city of Los Angeles.
V Man takes you along with all of the behind-the-scenes action as Vagapov gets ready for the Dior show.
"

Who brushes their teeth while wearing Dior sunglasses?"

"First time using a blowdryer, I think I should get one."
"I did not drink the coffee that was in that coffee mug."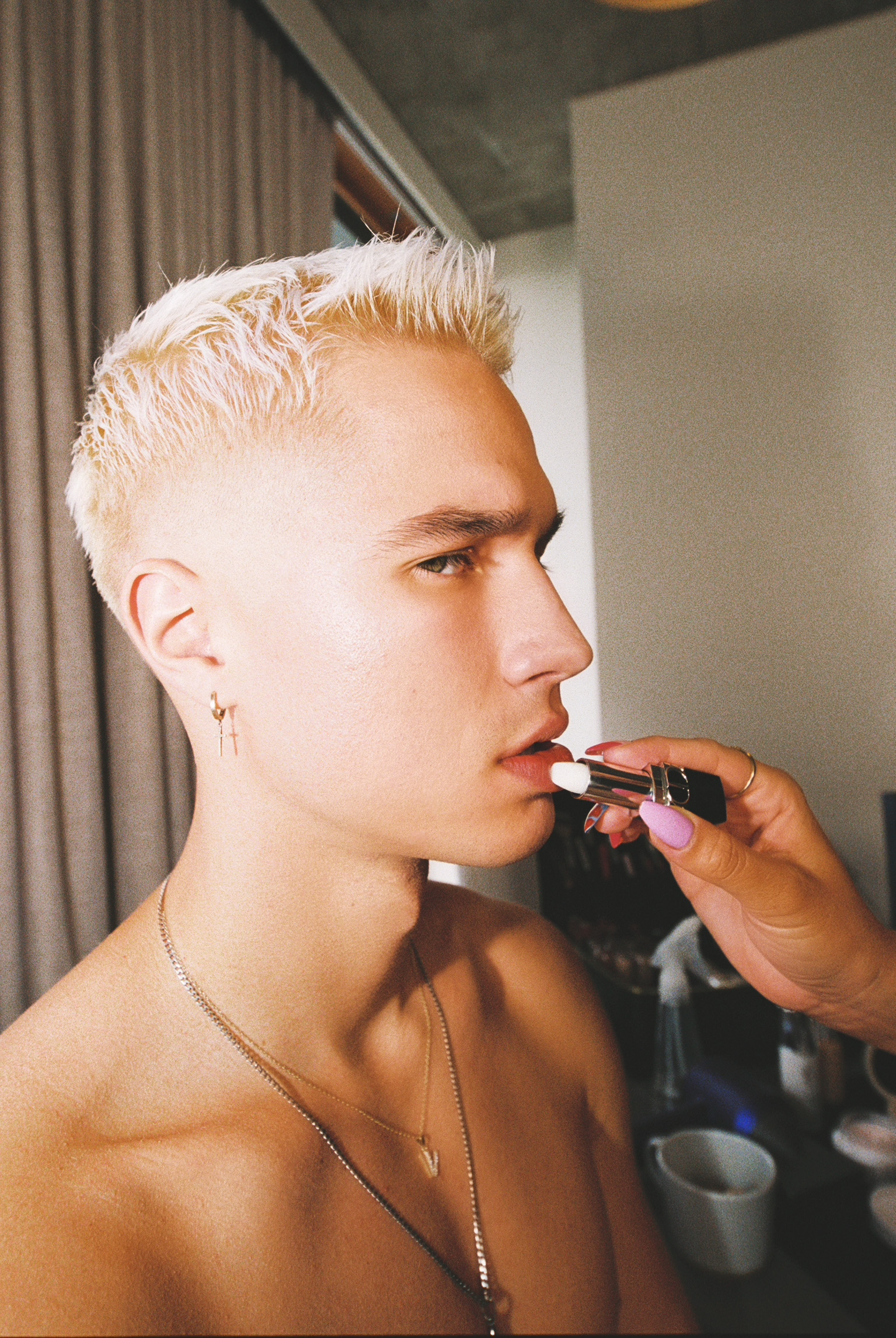 "This is my first time getting my makeup done, pretty sick!"
"Putting my socks on but like also posing for a picture."
"Security had to come to our floor since we were having a photoshoot in the elevator." 
"I watched Pretty Woman a few days ago, so I decided to put my leg up in the elevator just like Julia Roberts did in that one scene."
"I got kind of dizzy when I stepped out onto the balcony, but the picture came out great, so I guess it was worth it."
Check out the exclusive VMan video below for an in-depth look at getting ready with Tim Vagapov.
Credits:
Talent: Tim Vagapov,
Talent Manager/Creative Producer Diomi Cordero,
Director & Editor: Hector Rodriguez,
Producer: Fidel Melara,
Photographer: Corrina Day