Jam Out With These Must-Have Speakers
Shop the latest and greatest in sound technology.
Shop the latest and greatest in sound technology.
Music is an integral part of our lives, making humdrum activities such as cooking and commuting just a little more fun, and adding life to every party. Whether you're blasting the latest Dua Lipa album or your favorite true crime podcast, every home needs a good speaker. Find the sound system that best fits your lifestyle with our seven favorite picks.
Sonos Move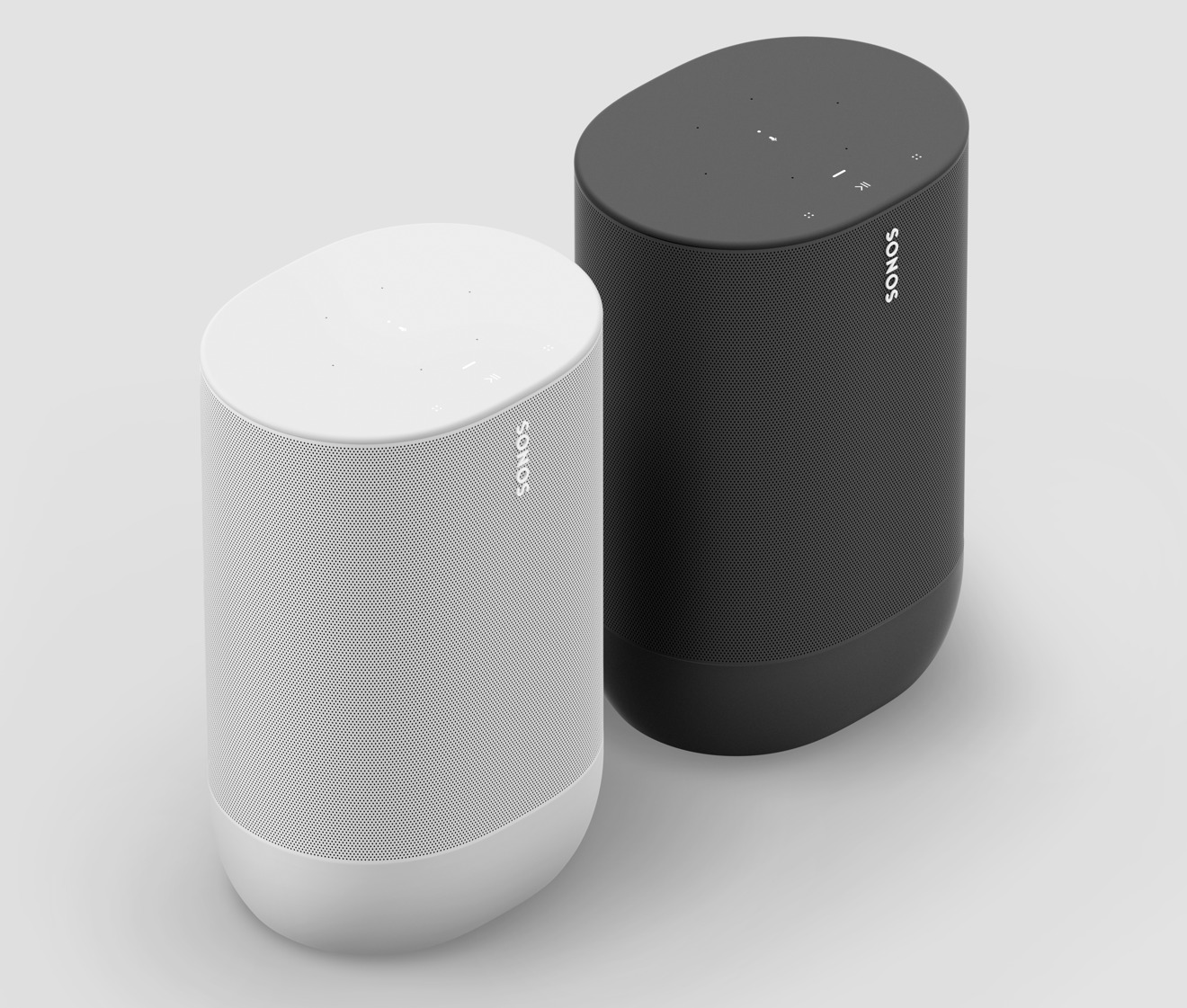 Powerful and durable, this option from Sonos ($399) is great for indoor and outdoor use. Its rich bass, hands-free control options, and long battery life make it the perfect addition to backyard parties.
Como Audio Solo
With gorgeous wood grain finishes, this speaker doubles as home decor. Como Audio's Solo ($299.00 to $449.00) features built-in WiFi, radio, and Bluetooth connection, making it a versatile choice.
Bose SoundLink Color Bluetooth® Speaker II
No matter where you go, this portable speaker ($129) packs a punch. Its waterproof exterior is perfect for beach days, and it comes in an array of vivid and neutral colors.
Apple HomePod
Play your favorite songs, podcasts, and audiobooks on Apple's HomePod ($299.99). Its sleek design and advanced sound system are a great addition to any home.
JBL Flip 5 
Waterproof with a 12-hour battery life, JBL's Flip 5 ($119.95) is ideal for on-the-go. Choose from 12 different colors and designs, or custom design your speaker with your own artwork.
Harman Kardon Onyx Studio 4
Appreciate your favorite songs even more with a premium-quality speaker. This option from Harman Kardon ($449.95, on sale for $199.99) fills your room with luxurious sound.
Google Nest Audio
Shockingly affordable, this petite speaker from Google ($99.99, on sale for $79.99) makes a wonderful addition to home offices and kitchens. Its sleek display is available in black, white, and three soothing pastel hues.
Credits: Images courtesy of brands.