Jeff Koons Record Breaking Rabbit Sells for $91.1 Million
The sculpture breaks the previous David Hockney record of $90.3 million.
The sculpture breaks the previous David Hockney record of $90.3 million.
Jeff Koons proved to us Wednesday evening that the art world is very-much-so alive and kicking. For a cool $91,075,000, Koons' "Rabbit" sold at a record-breaking cost, making the unique sculpture the most expensive work by a living artist to ever sell at auction.
The lucky winner of the three-foot tall, stainless-steel sculpture was Robert Mnuchin, a New York art dealer and the father of the Secretary of the Treasury, Steven Mnuchin. The "Rabbit" was just one prize among six works of the late magazine publisher S.I. Newhouse Jr.'s art collection auctioned at Christie's. S.I. Newhouse Jr. died on October 1, 2017 at the age of 89. His "Rabbit", one of three nearly identical sculptures cast by Koons in 1986, was the last held in private hands, as the others can be found at the Museum of Contemporary Art in Chicago, the National Museum of Qatar and the Broad Art Foundation in Los Angeles. The auction concluded with all six pieces from Newhouse's collection raising $115 million.
Jeff Koons reclaims his title as the World's Most Expensive Living Artist he had lost to David Hockney last year, whose 1972 painting "Portrait of an Artist (Pool with Two Figures)" sold at a whopping $90.3 million. The title was previously held by Koons for his "Balloon Dog (Orange)", which sold for $58.4 million in 2013.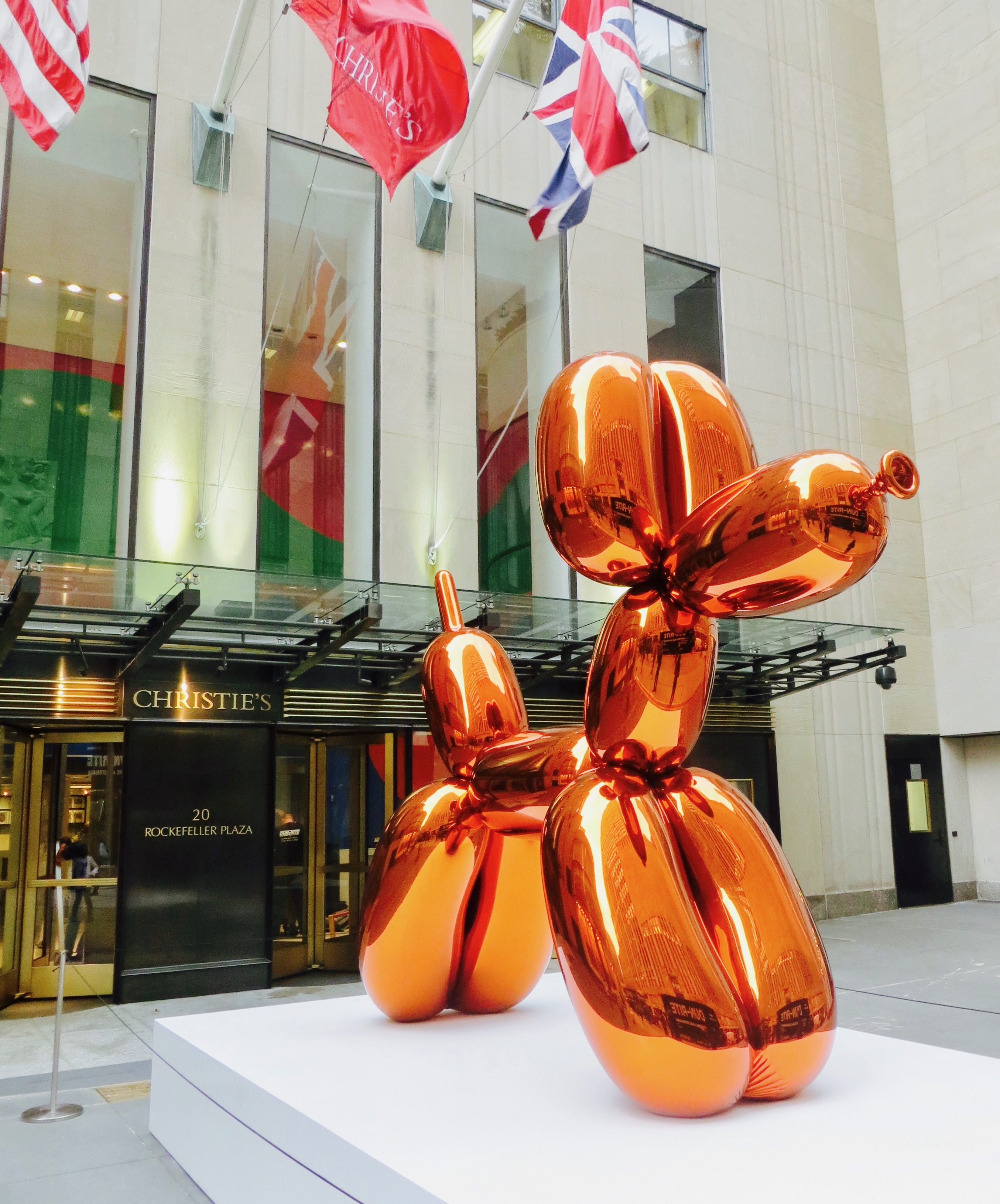 Koons is prominently known for his larger-than-life balloon art. These monumental sculptures are among the most recognizable pieces in contemporary culture. Koons describes his artwork as a symbol of life. "When these inflatables are placed on stage, they continue to radiate that optimism of the inflated self," he's said before. When you take a deep breath, it's a symbol of life and optimism, and when you take your last breath, that last exhale is a symbol of death. If you see an inflatable deflated, it's a symbol of death. These are the opposite."