The Absolut Art Wars
Absolut Vodka has been funnelling funneling cash into artist's studios (and creative juices out of them) since 1985. Andy Warhol was the first artist featured in an Absolut ad and 550 artists have followed over the past 30 years, including Keith Haring and Olafur Elaisson. Absolut also hosts an art award, which is given out every other year in Stockholm. Last weekend, the art glitterati flew in from London, New York, and Berlin to see the famed New Museum director Massimiliano Gioni hand out awards to the Los Angeles artist Frances Stark, who was granted $120,000 to work on a conceptual opera, while TATE Modern curator and writer Mark Godfrey was awarded $30,000 to work on a new book. In a time when artist and brand collaborations are increasingly codependent, the vodka brand is a leading partner with the art world; they've brought public lectures to Art Basel and Paris' contemporary art hub, Palais de Tokyo.
At the awards ceremony dinner, which was held in a former billionaire's estate, the Nordic art elite nibbled on fish plates and creamy desserts while surrounded by botanical design that called to mind a Swedish version of A Midsummer Night's Dream. As Gioni introduced the awards with an unrehearsed speech, he pulled out two pink flamingos from black garbage bags, which were each given to the artists. The flamingos somehow ended up in the mosh pit of the after party. At the art bar created by Swedish artist Ila Karilampi, Swedish rapper Joy performed in an incredibly clubby, neon-lit underground garage. Her booming beats and wailing verses got the buttoned-up audience climbing a chain-link fence, strangely, and things got increasingly wild as the night went on. It seems they had everything set except the hangover cure. Maybe next time.
FRANCES STARK
MASSIMILIANO GIONI, CURATOR OF THE NEW MUSEUM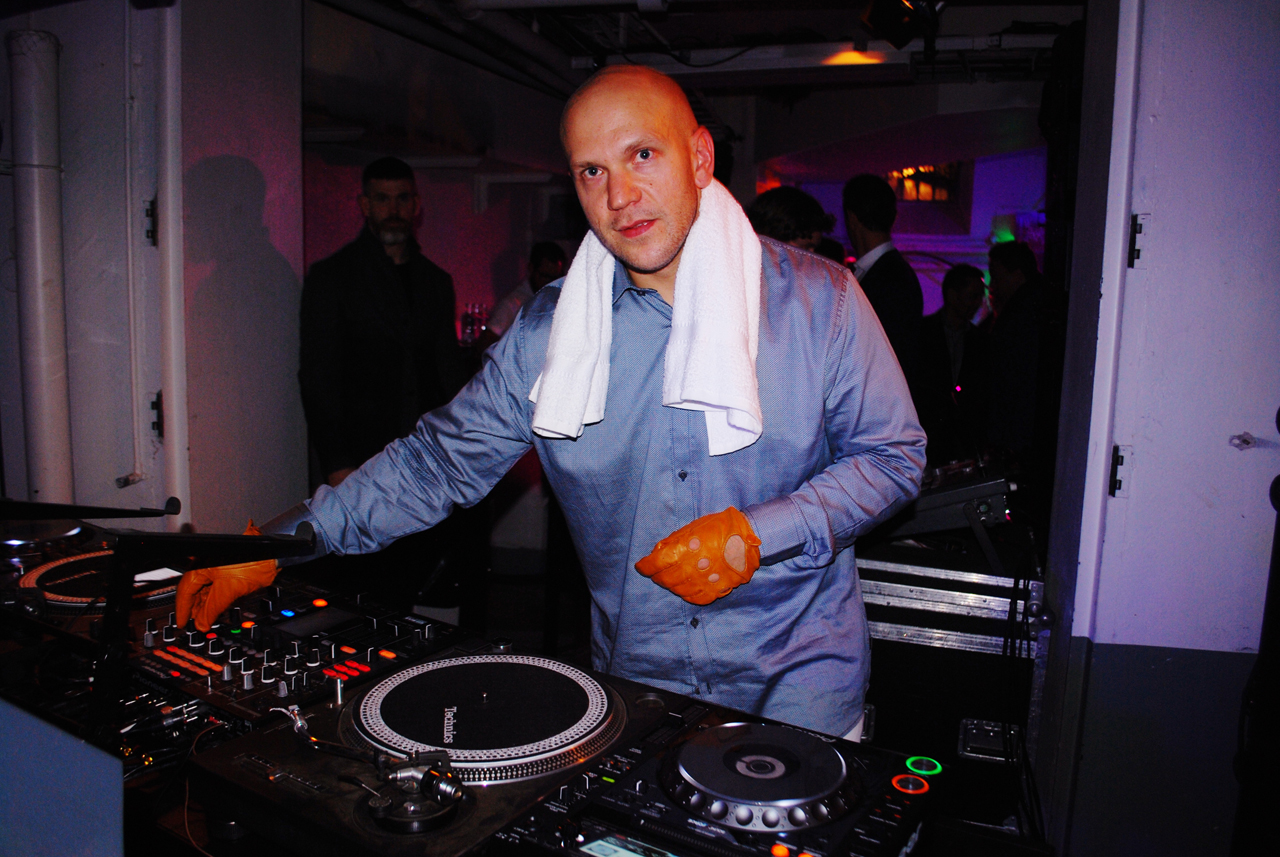 ILJA KARILAMPI
NADJA SAYEJ AND MASSIMILIANO GIONI