The Vfiles made fashion alum won the 2015 H&M design award earlier this year. Now, see his full range available in stores this month
The Vfiles made fashion alum won the 2015 H&M design award earlier this year. Now, see his full range available in stores this month
When Ximon Lee's bonded neoprene warriors crash landed on the VFILES MADE FASHION runway this past February, we were taken with the young designer's play with volume and striking point of view. The Parsons graduate had looked to street kids who formed their own survivalist communities in the shadow of the fall of the Soviet Union for inspiration, citing the particular documentary The Children of Leningradsky, after which he named the collection.
The designer cited the "random" layering that homeless youth would employ to keep warm in the winter—which would often include deconstructed cardboard boxes—as a jumping off point in terms of silhouette. Using bonded materials to achieve a similar stiffness while referencing the utilitarianism of denim, Lee's garments are at once garish, cartoonish, protective, powerful, and casual. An odd combination, but one that captured the attention of the Swedish retail giant's powers that be.
"I am thrilled with Ximon's collection for H&M," said Ann-Sofie Johansson, H&M's creative advisor, in a released statement. "His bonded fabrics and structured shapes are really exciting." The pieces range from $34.99 to $250 while managing to retain the exciting core principles of Lee's higher-priced line, which will be sold at VFILES this season. The range will be available in select stores and online October 22.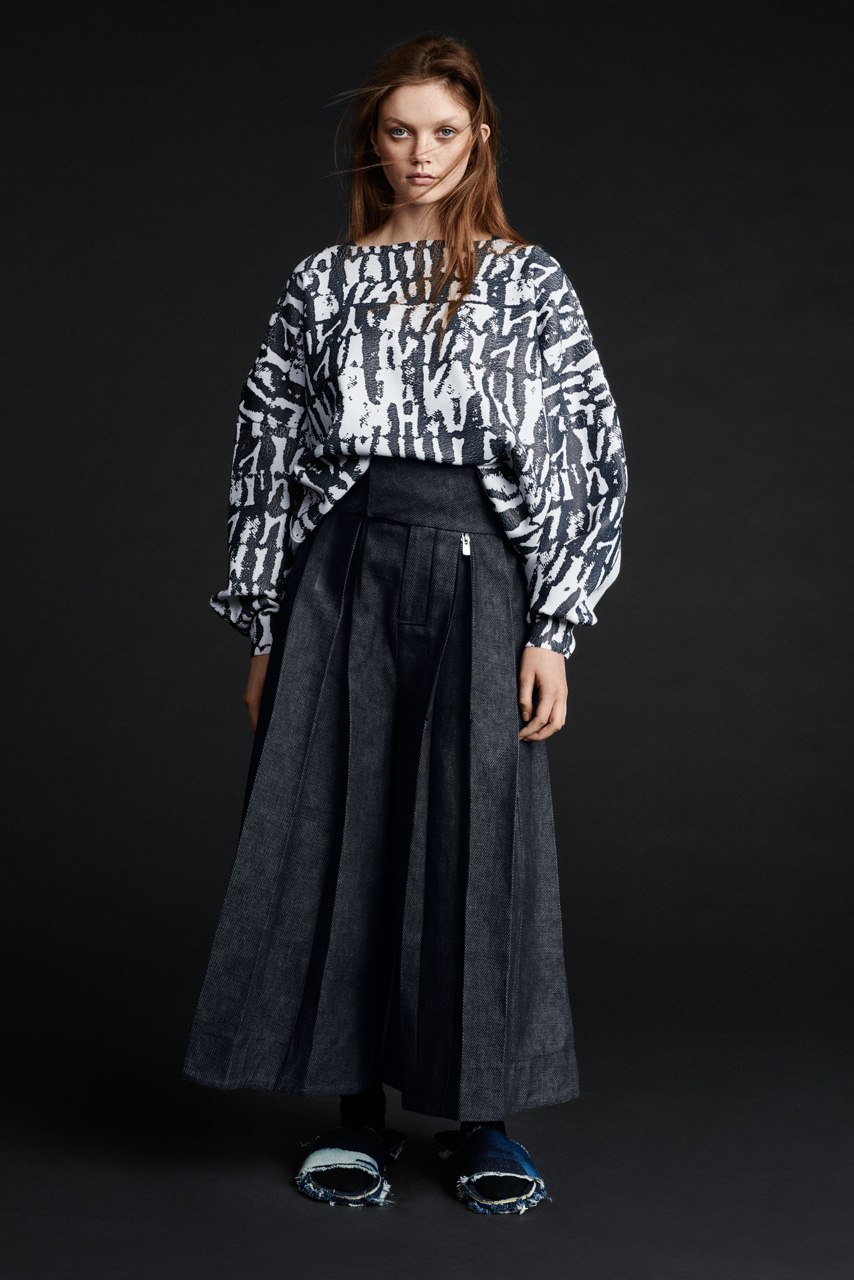 Credits: Images courtesy H&M